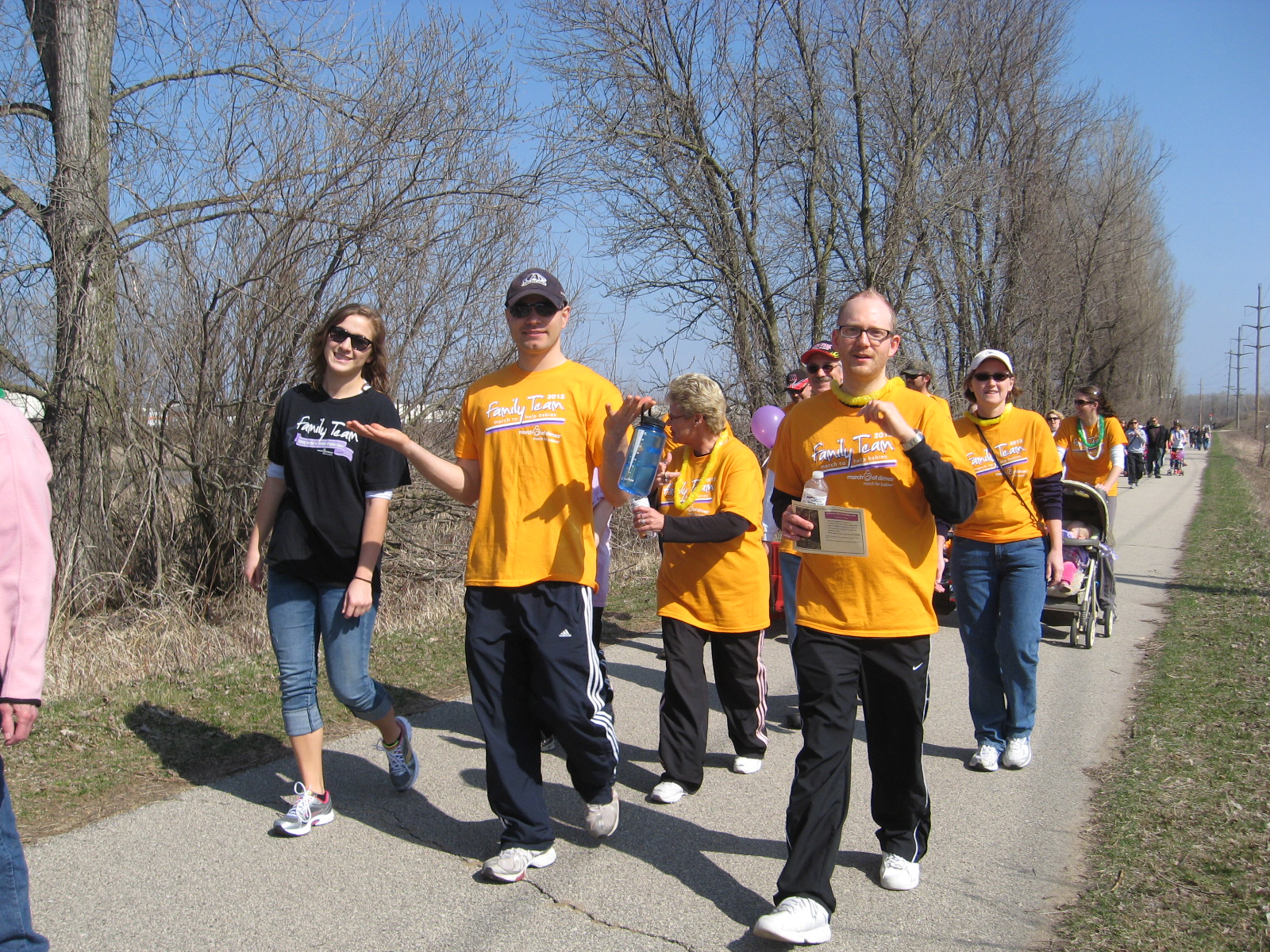 March for Babies - La Crosse 2014

Date:
Time: 10:00AM
Registration Time: 9:00AM
Myrick Park - Pending City Approval
2000 La Crosse Street
La Crosse, WI 54601

Here in the Coulee Region and throughout Wisconsin, 10.5 percent of all live births are premature, occurring before 37 weeks completed gestation, and quite often, without any known reason.

Team Kendall Rose is one of many Coulee Region teams who join the March for Babies in La Crosse because they understand the challenges associated with prematurity. In 2010, Casey and Elizabeth Caleys daughter, Kendall, arrived eight weeks ahead of the expected delivery date, weighing merely four pounds, three ounces at birth. Kendall spent her first critical weeks of life in the hospital NICU, slowly growing strong enough to come home just in time for Christmas, a true gift, as her mother sees it. We are very blessed, reflects Elizabeth today. I really believe in what the March of Dimes is doing, and want to help other families who are going through similar experiences.

The 2014 March for Babies in La Crosse invites you to lace up your shoes and join us at Myrick Park, raising funds and walking to help the March of Dimes provide all babies with a healthy start in life. Radio personalities, Kelly Wilde of Classic Rock 100.1 and Debbie Brague of Magic 105 will be there to help us celebrate. FOX 25/48 is also onboard this year, spreading the word about this great event and inviting even more walkers to come along. You can do the same! Ask your family, friends, co-workers, and neighbors to participate, and show that in the Coulee Region, we care about the health and well being of our little ones.

Sign up here today at March for Babies Central as an individual walker, or as a team. You can also register at Myrick Park on the morning of the event. Day-of registration begins at 9am. The walk starts at 10am with a brief opening ceremony, then we are off!

Strollers and wagons are welcome. Leashed pooches are welcome, too. Bring umbrellas and rain gear if necessary; we are walking rain or shine. Cancellation only if weather conditions are severe.

If you would like help signing up, or have any questions regarding the 2014 March for Babies in La Crosse, contact March of Dimes Community Director, Tonia Johnson at tjohnson@marchofdimes.com. She will be glad to help you walk with us!