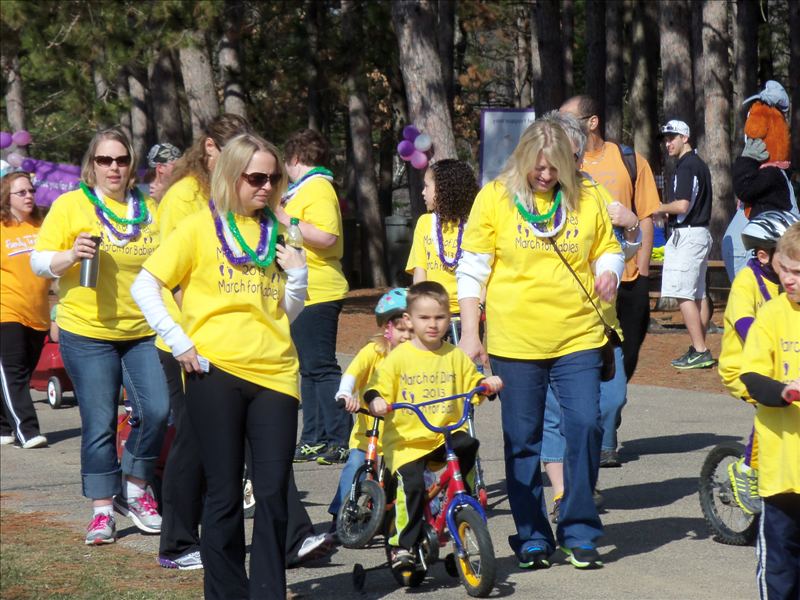 March for Babies - Eau Claire 2014

Date:
Time: 10:00AM
Registration Time: 9:00AM
Owen Park - Pending City Approval
101 Carson Park Dr.
*pending city approval
Eau Claire, WI 54703

Come join us at the 2014 March for Babies in Eau Claire! We are stepping up in Eau Claire to help all babies get a healthy start in life, and taking a new route that runs, in part, along the Chippewa River Bike Trail. Our three-mile, family friendly route meanders from Carson Park (Pine Pavilion) over to Phoenix Park and back again, capturing the natural beauty of both parks as well as Half Moon Lake and the Chippewa River along the way. The entire distance is paved, and limits pedestrian/traffic intersections for a safe, enjoyable walking experience.

I-94s Matt Malone is our 2014 event emcee, helping us celebrate the March of Dimes mission and our dedicated Chippewa Valley volunteers, supporters, sponsors, and walkers. Meet the Eau Claire 2014 Ambassador Family and be part of our finish line celebration with food, music, kids activities, and prize drawings including a complimentary one-night stay at Metropolis Resort with four passes to Chaos Waterpark in Eau Claire!

To walk with us, register here today at March for Babies Central as an individual walker, or as a team. Our teams come in all sizes and represent lots of area schools, clubs, businesses, families, and organizations who share our commitment to the health and wellbeing of western Wisconsin families. You can also register at Carson Park Pine Pavilion on the morning of the event. Day-of registration begins at 9am. The walk starts at 10am with a brief opening ceremony, then we are off!

Strollers and wagons are welcome. Leashed pooches are welcome, too. Bring umbrellas and rain gear if necessary; we are walking rain or shine. Cancellation only if weather conditions are severe.

If you would like help signing up, or have any questions regarding the 2014 March for Babies in Eau Claire, contact March of Dimes Community Director, Tonia Johnson at tjohnson@marchofdimes.com. She will be glad to help you walk with us!