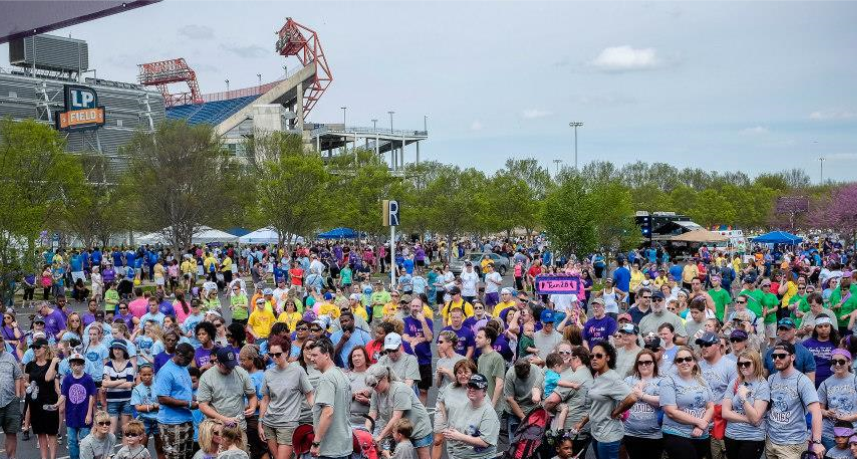 March for Babies - Nashville 2015

Date:
Time: 9:00AM
Registration Time: 8:30AM
LP Field Riverfront
1 Titans Way
Nashville, TN 37213

Join us in Nashville and set your goals with our new fundraising programs in mind. Raise $200 and become a member of the $200 club to earn a t-shirt, $200 club decal and button. Raise $1000 or more and earn a Circle of Champions t-shirt and button plus a Macy's or Kmart gift card.

We're getting ready to walk in March for Babies! It promises to be a fun day out with people who share our passion for improving the health of babies. There'll be family teams, company teams and people walking with friends - it's a great feeling knowing we're all helping real families right here in our community


Join us at Nashville, Nashville!
Join a team or start your own. We look forward to seeing you there!

Saturday, April 18 March for Babies Schedule:
8:30 a.m. – Donation turn-in opens
9:00 a.m. – Stage programming starts, and then 2-mile walk kicks off
10:00 – 11:30 a.m. – Free food & fun, family-friendly festival activities

The 2015 March for Babies will highlight the strength of families affected by premature birth, birth defects and the loss of a child, celebrate the strides we've made towards accomplishing our mission and applaud the fundraising efforts of our donors. On April 18, 2015, over 7,000 individuals will come together at LP Field to support the March of Dimes. Our goal is to raise a total of $850,000 for a healthier future for babies.
Other locations: