Rhode Island events
Join us at our events, as we work together for stronger, healthier babies!
Get involved to help babies and families in your community.
Raise funds to support local March of Dimes programs.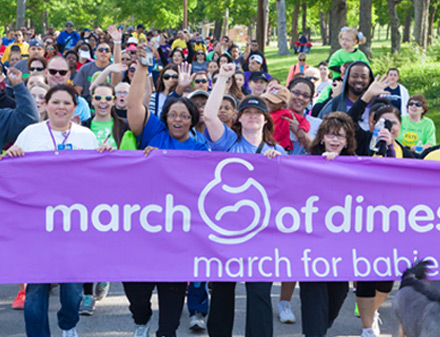 Date:
2017-04-29
Colt State Park, Bristol, RI
We're getting ready to walk in March for Babies! It promises to be a fun day out with people who share our passion for improving the health of babies. Th... more
Give to help
Help more babies in Rhode Island start life healthy and strong.
Donation amount: