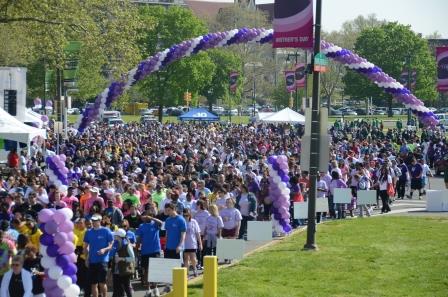 March for Babies - Philadelphia 2014

Date:
Time: 9:30AM
Registration Time: 7:30AM
Philadelphia Art Museum
2600 Benjamin Franklin Parkway
Philadelphia, PA 19130

2014 March for Babies Chair Jeff Rigg of the CIGNA Corporation invites you and your family to come out and support the health of all babies on Sunday April 27th at the Philadelphia Museum of Art Steps. Run for Babies 5K & 10K registration at 7:00am with race start time at 8:00am. March for Babies begins at 9:30am with registration opening at 8:00am.

March for Babies is our biggest fundraising event of the year, the money you raise supports programs in your community that help moms have healthy, full-term pregnancies. And it funds research to find answers to the problems that threaten our babies.

Limited Handicapped parking is available so please reserve your space early if you qualify.

Dogs are welcome as long as they are leashed and people and other pet friendly.

Run for Babies
Registration: 7:00am
Start time: 8am
March for Babies
Registration: 8am
Start Time: 9:30am

For more information, please contact Betsy Hanway at (484) 685-5839 or ehanway@marchofdimes.com.