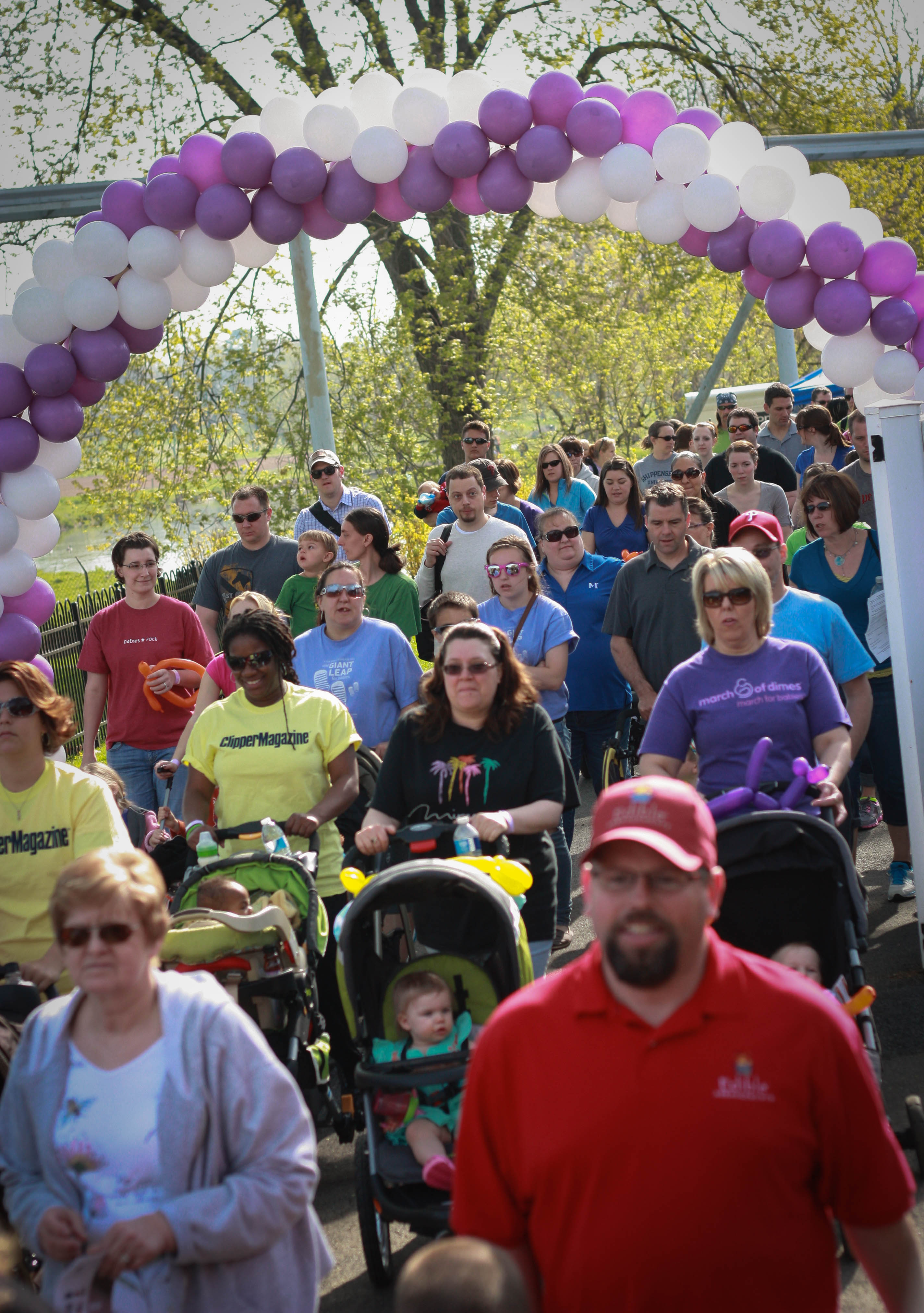 March for Babies - Lancaster 2014

Date:
Time: 12:00PM
Registration Time: 10:30AM
TBD
1500 Highlands Drive
Lititz, PA 17543

Welcome to March for Babies Lancaster, PA! Please join us for a day of celebration and remembrance. Before the event, join us for blood pressure readings, radio station games, and kids activities. At 11:45 am we will meet at the stage on the walking path at the Heart of Lancaster Regional Medical Center in Lititz. Our 2014 March for Babies Chair Chair, Kathy Rye, CEO of Wheatland Federal Credit Union, will host an inspirational launch. The 2.5 mile walk will wrap around the walking path and end with food and entertainment.

March for Babies is our biggest fundraising event of the year. The money you raise supports programs in your community that help moms have healthy, full-term pregnancies and also funds research to find answers to the problems that threaten our babies.

Directions: From Lebanon, travel South on PA Route 72. Turn left onto Lititz Road. Turn left onto Erbs Quarry Road, Take a slight right onto Woodcrest Avenue. At the light, take a right onto Millport Road. Take the second left onto Highlands Drive. The destination will be on your left.

From Southern Lancaster County, take PA Route 272 North (Queen Street) through Lancaster City. Continue onto Route PA 501 (Lititz Pike) for 4.6 miles. Turn left onto Millport Road. Turn Right onto Highlands Drive. The destination will be on your left.

Parking: Parking is free. Guests are free to park in the hospital parking lot, but please do not block emergency routes.

If you would like to volunteer to help us prepare for, day-of, in the days after March for Babies or any other time during the year, please contact Jennifer Rummel at jrummel@marchofdimes.com or 717-260-3404.