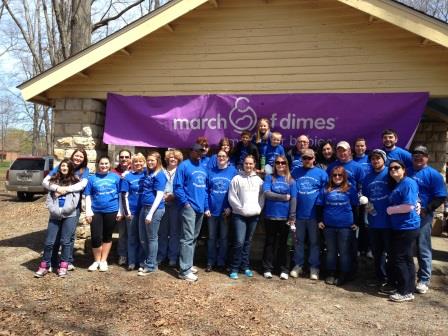 March for Babies - Ellwood City 2014

Date:
Time: 1:00PM
Registration Time: 12:00PM
Ewing Park
Riverside Dr
Ellwood City, PA 16117

Welcome to March for Babies Ellwood City!

We meet in front of Ewing Park Main Shelters 2A and 2B for an inspirational launch by our March for Babies 2014 Chair, Richard Basile of Integrity Lighting!

March for Babies is our biggest fundraising event of the year, the money you raise supports programs in your community that help moms have healthy, full-term pregnancies. And it funds research to find answers to the problems that threaten our babies.

Directions: Ewing Park is easily accessible from State Routes 65 and 488.

Parking: On-street parking is available in the park.

A light lunch will be provided after the walk. Water will be available throughout the day and along the route.

For more information, please contact Donna Lintner at (412) 506-8616 or email dlintner@marchofdimes.com.