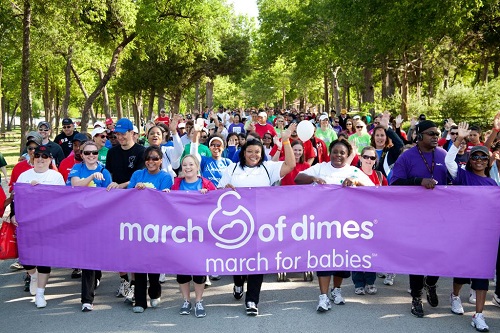 March for Babies - Scioto Valley 2015

Date:
Time: 11:00AM
Registration Time: 10:00AM
Yoctangee Park
1 Enderlin Circle
Chillicothe, OH 45601

Welcome to the Scioto Valley March for Babies! The 2015 March for Babies has moved to Saturday, April 18th this year and will start an hour later to make your morning easier!

We meet at Amvets Shelter, next to the playground, in Yoctangee Park where our walk is kicked off! The walk will take you through the park and back on a stroller, wagon and wheelchair friendly 1 mile route or up and around the park on a 3 mile route. When you return, you'll find our March for Babies Kids Zone with bounce houses, face painting and more! We'll also feature a DJ for dancing, great food and fun for the whole family!

March for Babies is our biggest fundraising event of the year, and we can't wait for you to celebrate with us! The money you raise supports programs in your community that help moms have healthy, full-term pregnancies. And it funds research to find answers to the problems that threaten the health of babies. So come out and join us in this great celebration of babies!