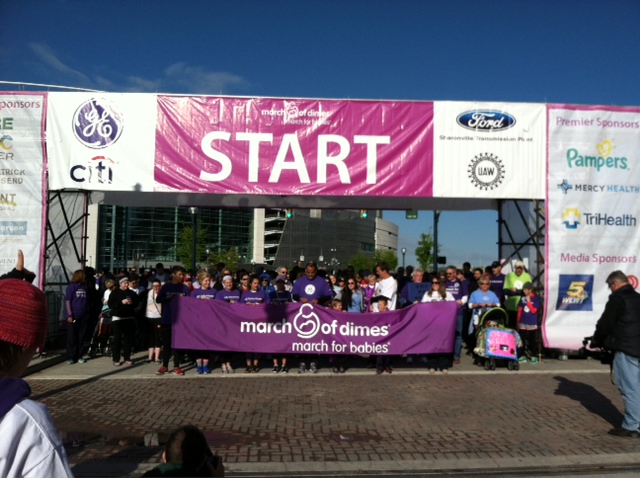 March for Babies - Grt. Cincinnati/N. Kentucky 2015

Date:
Time: 9:00AM
Registration Time: 8:30AM
Paul Brown Stadium
1 Bengals Dr.
Plaza Level, Gate D
Cincinnati, OH 45202

Thank you! It's because of you that 2015 March for Babies was one for the record books.
From the family teams, corporate sponsors, volunteers, partners and everyone in between... we cannot thank you enough for your support. You truly turned out to make this a most memorable event! It is because of you we can really make a difference for the mission of the March of Dimes.
Don't forget, there are STILL lots of ways to continue fundraising for your teams. Click the links below to learn more!



Join us at Grt. Cincinnati/N. Kentucky, Cincinnati!
Join a team or start your own. We look forward to seeing you there!
Special Note: The Cincinnati March for Babies will finish at Sawyer Point, 705 E. Pete Rose Way.

Kids Run for Babies: Registration is at Donation Drop off locations prior to the event or 9:30am at Sawyer Point
Other locations: