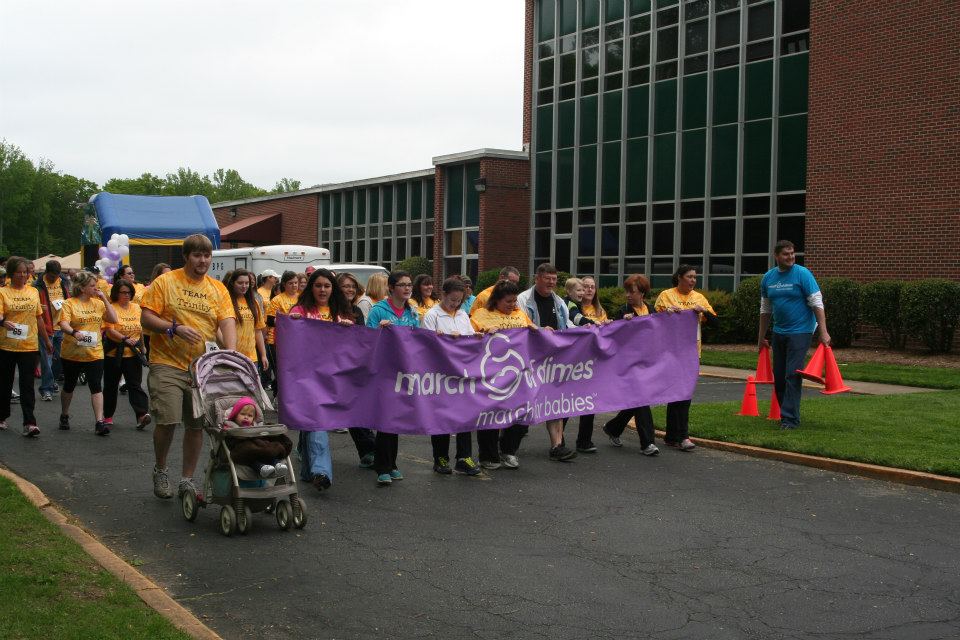 March for Babies - Rockingham County 2015

Date:
Time: 10:00AM
Registration Time: 9:00AM
Osborne Baptist Church
326 E. Stadium Drive
Eden, NC 27288

New event date, May 16, 2015. We look forward to you joining us on May 16th at Osborne Baptist Church in Eden to walk for stronger, healthier babies and mothers across the nation. Walkers from all across Rockingham County will join us to raise funds and awareness to make the mission of the March of Dimes possible. Step by step, cent by cent, the money raised will go toward groundbreaking preventative research that will keep mom, baby, and family together and healthy, on both a local and global scale. T-shirt and gift card incentives are available for funds raised $200 and up. Contact Meghan Zackery at 336-231-3764 or mzackery@marchofdimes.org for interests or questions.


Join us at Rockingham County, Eden!
Join a team or start your own. We look forward to seeing you there!
Osborne Baptist Church is located at 326 East Stadium Drive, between N Pierce Street and Country Club Drive and nearby John Motley Morehead High School. Parking is located at the church.
Other locations: