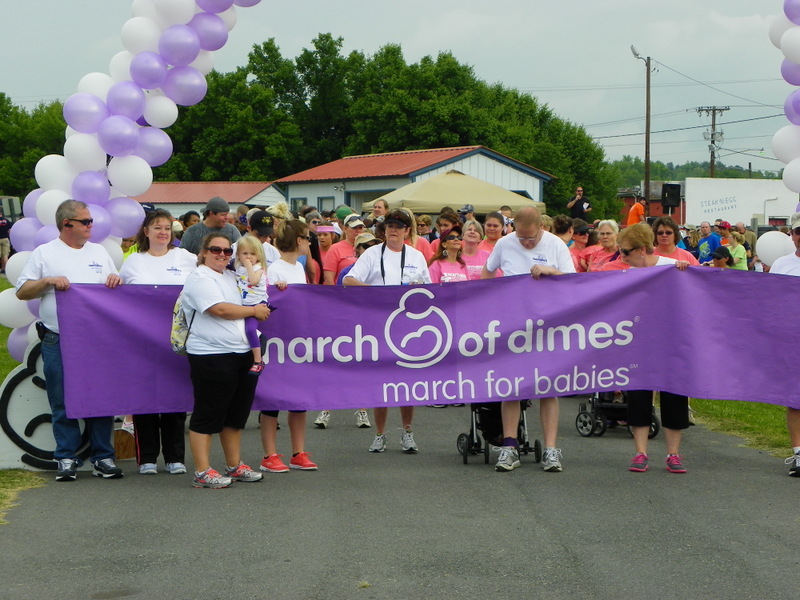 March for Babies - Mount Airy 2014

Date:
Time: 10:00AM
Registration Time: 9:00AM
Veterans Memorial Park
691 West Lebanon Street
Mount Airy, NC 27030

On May 10th, 2014, the March of Dimes will gather in Mount Airy to walk for stronger, healthier babies and mothers across the nation. Walkers from all across Mount Airy and the surrounding counties will join us at Veterans Memorial Park in Greensboro to raise funds and awareness to make the mission of the March of Dimes possible. Step by step, cent by cent, the money raised will go toward groundbreaking preventative research that will keep mom, baby, and family together and healthy, on both a local and global scale. All Team Captains, Team Leaders and Top Walkers for corporate and family teams are invited to attend our March for Babies Kick-Off on Wednesday, February 19, 2014 at Cross Creek Country Club. Full of enthusiasm, excitement, and information, the Kick-Off will provide you with mission, information, and materials you will need to get started. From these resources, you will be able to use your incentives, spark your fundraising ideas, and rally your walking team. Call or email Jamie Southern, Community Director of the Mount Airy March for Babies, at 336-231-3765 or jsouthern@marchofdimes.com. Raise $100 online on your individual fundraising page by February 28th and receive a March for Babies water bottle! Additional t-shirt and gift card incentives are available for funds raised $200 and up.