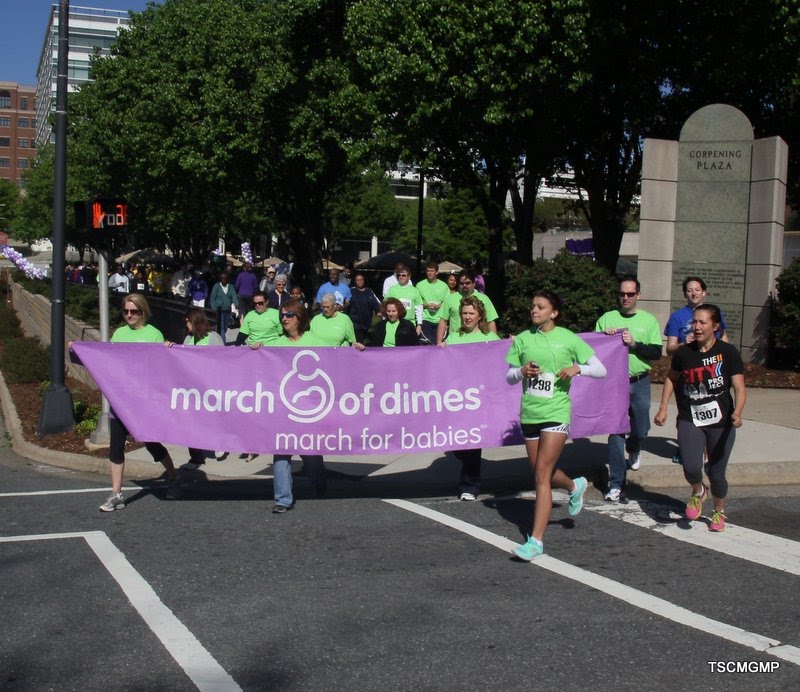 March for Babies - Winston-Salem 2014

Date:
Time: 9:30AM
Registration Time: 8:30AM
Corpening Plaza
231 West First Street
Winston-Salem, NC 27101

Join us on April 12th at Corpening Plaza in downtown Winston-Salem to celebrate healthy babies. You will enjoy a day of friendship, food and fun as you walk with companies, schools, and families from Forsyth, Davie, Davidson and Stokes counties.


Join us at Winston-Salem, Winston-Salem!
Join a team or start your own. We look forward to seeing you there!
Corpening Plaza is located at 231 West First Street, Winston Salem NC 27101 - In between Cherry St. and Liberty St. Parking is available at the BB&T Cherry Street Deck, 201 N. Cherry St. (across from
Other locations: