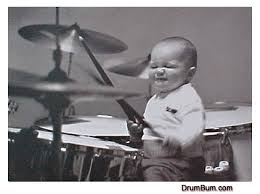 March for Babies - Gonzales 2015

Date:
Time: 8:30AM
Registration Time: 7:00AM
Fire Department
724 W. Orice Roth Rd.
Gonzales, LA 70737

When we walk in March for Babies, we give hope to the more than half a million babies born too soon each year. The money we raise supports programs in our community, like CenteringPregnancy, that help moms have healthy, full-term pregnancies. If something goes wrong, we offer information and comfort to families. Most importantly, it funds research to find answers to the problems that threaten our babies.

March for Babies 2015 in Ascension Parish will occur on Saturday, March 28th, 2015. The walk will begin and end at the Fire Department located at 724 W. Orice Roth Rd. in Gonzales. Company and Family teams may begin setting up tents at 7:00am. After a short program, the winner of the T-Shirt contest and the online contest will lead the walk at 8:30am. Festivities will continue after the walk with games and activities for the children, Jenny Heroman and the Something Blue Band and jambalaya provided by past champion, Scott Duplechein. To register your team, please visit www.marchforbabies.org or call Genevieve Pearson at 225-249-5082.