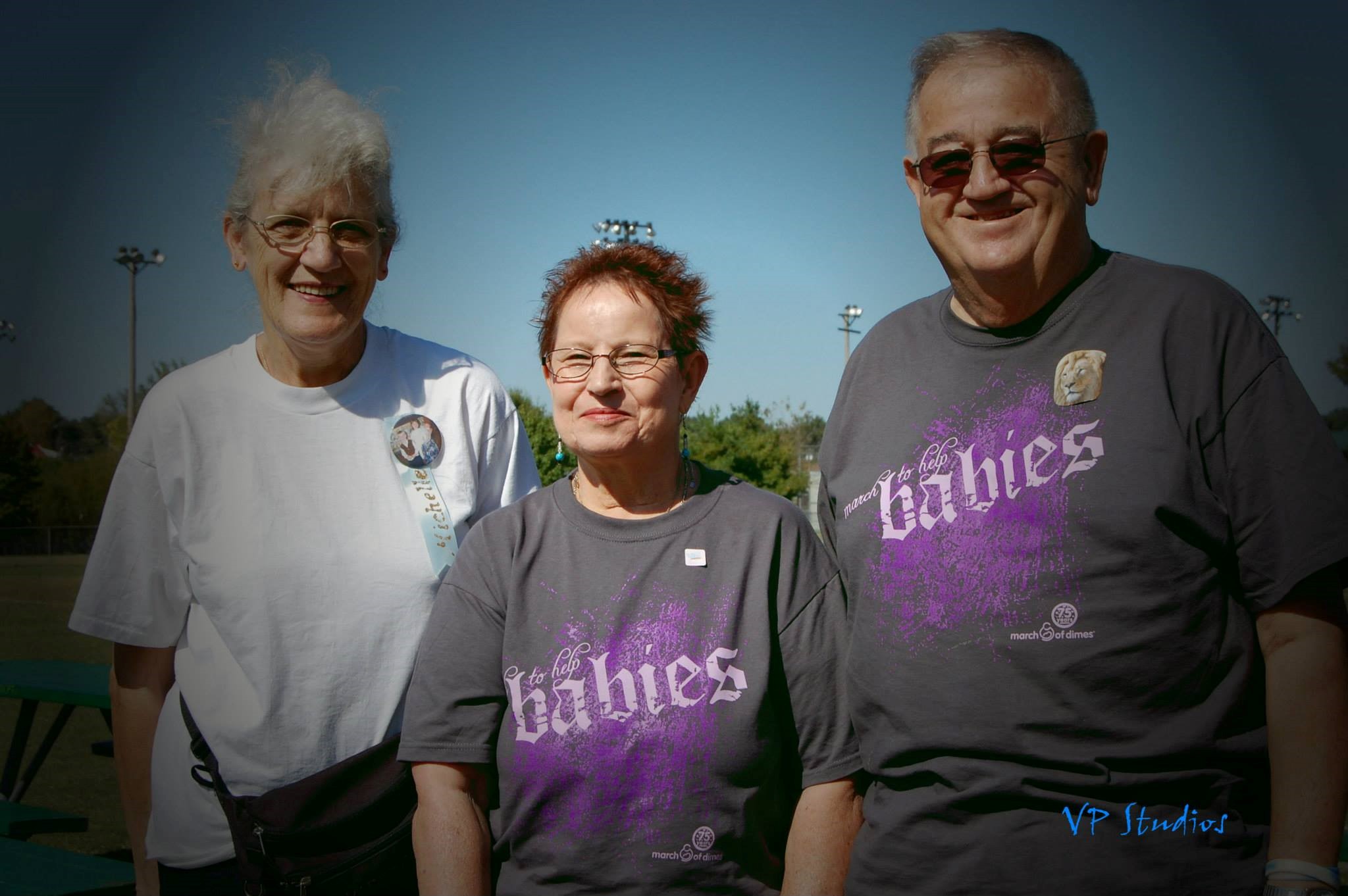 March for Babies - DUBOIS COUNTY (Jasper) 2014

Date:
Time: 1:00PM
Registration Time: 12:00PM
Alumni Stadium
2nd Street
Jasper, IN 47546

The 2014 Dubois/Pike County March for Babies will be held in Honor of Team Memories of Michelle and Donnie Lichlyter. Donnie is a tireless volunteer for the March of Dimes. He calls on the major corporations making sure they are asked to donate as well as to participate in the March for Babies. He also goes door to door in his own neighborhood, inviting individuals to do the same. And he does the same in other people's neighborhood. When his community sees him coming they know that he is going to ask them to do something good with their money! He's the kind of volunteer that doesn't take no for an answer. That is why he was the 2008 top walker for the entire state of Indiana! And the top volunteer in the Southwest Division two years in a row.

He's well known in the community. Whether you are at the Moose Lodge or just eating at the local restaurant in Jasper Indiana, you know this guy as the March of Dimes advocate for healthy babies. And he's probably going ask you if you'd like to be on the March for Babies committee or on the back of a t-shirt as a sponsor. Donnie works tirelessly all year long to help the March of Dimes. In fact as the Revenue Chair for the Jasper March for Babies he has been working on sponsorship for the fall walk.

Donnie will tell you that this award goes to all the great people of his community, Jasper and Huntingburg Indiana. He will tell you that it is them that have helped the March of Dimes. And he is right, BUT he is the person WHO ASKED THEM, and for that we eternally grateful and honored. Thank you Mr. Donnie Lichlyter an example of service for us all.