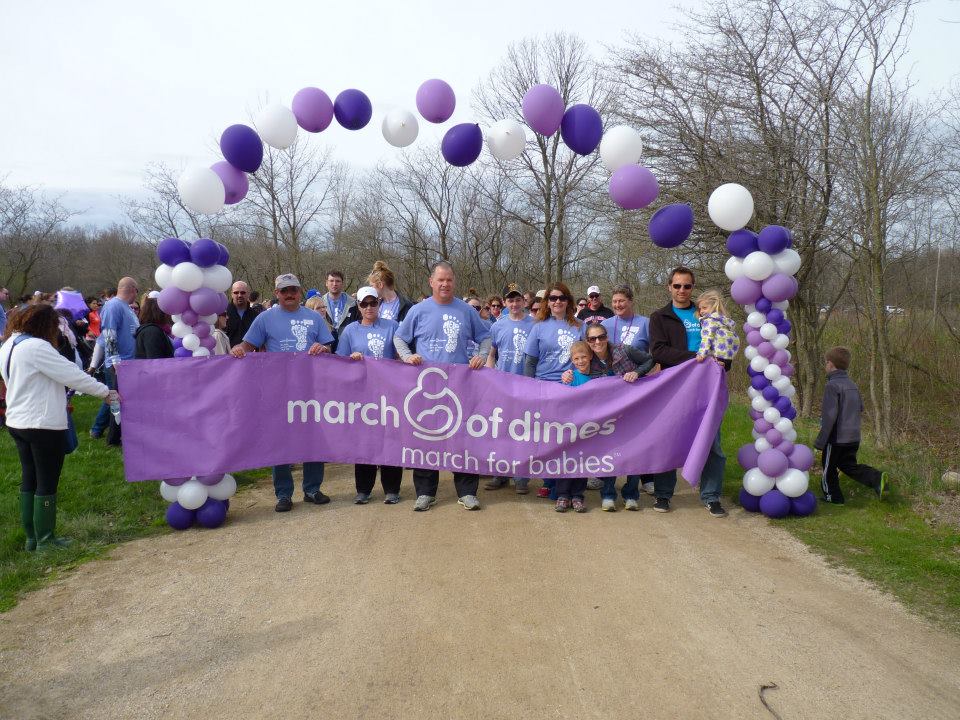 March for Babies - Lake County 2015

Date:
Time: 9:00AM
Registration Time: 8:00AM
Old School Forest Preserve
Shelter C
Libertyville, IL 60048

Thank you for joining us as we walk for stronger, healthier babies. Your participation in the Lake County March for Babies helps further our mission to prevent birth defects, premature birth and infant mortality.

The money raised supports research, advocacy and educational programs in our community to help moms have healthy, full-term pregnancies. With 1 in 9 babies in Illinois born too soon, there is still work to be done to ensure all babies have a healthy start in life.

Please enjoy the 5K walk while passing by beautiful greenery and ending around the lovely Old School Forest Preserve pond. Our "Buggy Bridge" route is a 1.5 mile walk around the pond.

We hope you enjoy the walk and our planned activities which include bagels, coffee and fruit before the walk and Vienna Beef hotdogs after the walk in the Food Tent. Stop by the Family Tent for face painting, balloon twisting and a bounce house! DJ Marty B and Mandy Z and Rural Route One will be providing the walking music!

Thank you for your support!