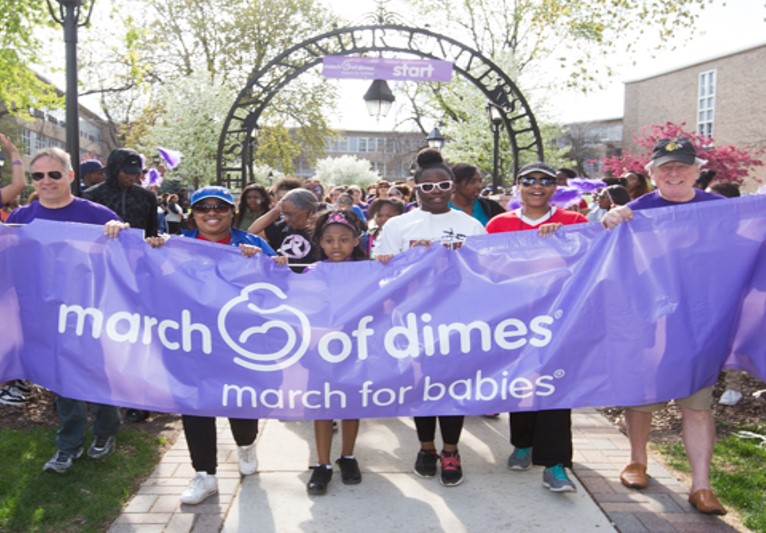 March for Babies - South Suburban 2015

Date:
Time: 9:00AM
Registration Time: 8:00AM
Saint Xavier University
3700 West 103rd Street
Chicago, IL 60655

Bravo to everyone who walked at March for Babies on Sunday, May 3. We had a record-breaking number of participants, nearly doubling our registration numbers from the past 10 years. Thanks to the families that support our mission of healthy moms and healthy babies. Remember you have until June 30th to collect donations. Cash and check donations need to be received by our office by June 30th.
Please mail donations to:March of Dimes IL-111 West Jackson. Suite 1650 Chicago, IL 60604



Join us at South Suburban, Chicago!
Join a team or start your own. We look forward to seeing you there!
** Due to the year-after-year increase of walkers supporting South Suburban March for Babies, our event has outgrown the space offered at Midlothian Meadows. After thoughtful consideration and feedback from families and walkers about lack of handicap bathrooms and difficult parking, the event has been moved to a site that can accommodate the event size and our participants' concerns. March for Babies 2015 will be at Saint Xavier University and will include access to campus parking and bathroom facilities to all attendees. We look forward to seeing you on May 3rd!
Other locations: