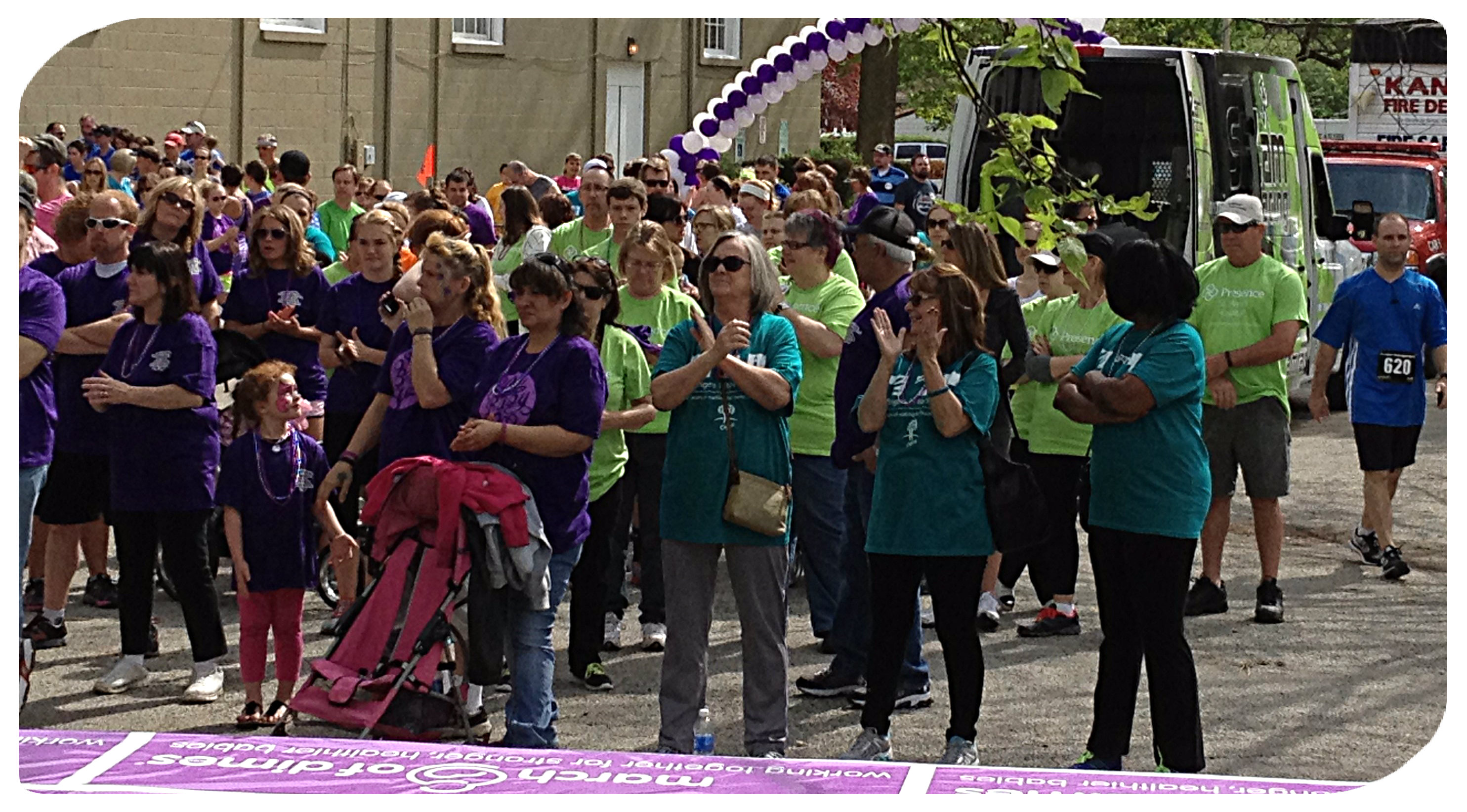 March for Babies - Kankakee 2014

Date:
Time: 10:00AM
Registration Time: 9:00AM
Kankakee County Museum
801 S. 8th Avenue
Kankakee, IL 60901

THANK YOU! Together we're taking steps to help moms and babies. We raise money and walk so that one day all babies will be born healthy and strong. Because you march, the March of Dimes can fund the research to discover the causes of premature birth and birth defects. Because you walk, more women in our community can get prenatal care and improve their chance of having a healthy baby. You make it possible. Thank you!

Thank you to all who came to the March for Babies at The Kankakee County Museum Saturday Morning. Thank you to our sponsors and in-kind donors: Cigna , Presence St. Mary's Hospital , Kmart , Sears , Riverside Medical Center , Fitness Premier , Associated Orthodontists , Netherton's Body Shop , Heatwave Heating & Cooling , Dana Clover Photography , Kankakee Police Department , Kankakee Fire Department , Bourbonnais Township Fire Department , Volkmann Diamonds , Bourbonnais School District 53 , Bradley Bourbonnais Community High School , Oliver's Bar & Grill , Eddie's Bar & Grill , Rigo's Café , Jaenicke's Drive In Bourbonnais , and Jaenicke's Root Beer Stand Kankakee . Thank you to all of the family and company teams who came out to support the March of Dimes Saturday! Each and every one of you who walk and ran for the March of Dimes makes a difference. Also, thank you to Bill Yohnka of WKAN AM1320 for being our emcee for the morning! Thank you to our Ambassador Family, Chase and Colby LaGesse, for sharing their story. And a special thank you to Amy LaFine, CEO of Presence St. Mary's Hospital for being our 2014 March for Babies Chair.

There is still time to get involved! Your fundraising website will be on-line for 60 days and cash/check donations can be sent to the March of Dimes office at 310 N Hammes Ave, Joliet, IL 60435 (please note your team and walker name to receive credit). There is still time to earn a March of Dimes t-shirt! Please contact me if you have any questions!

Save the Date: We will be having a post-walk event on June 7 at the Joliet Slammers. Half of the ticket fee will be donated back to the March of Dimes! Don't miss out on a fun game with fell walkers! CLICK HERE to purchase tickets to the game!

For our Runners please see the final listing of finishers attached. If you were a medal winner and were not present for the ceremony, you will be receiving your medal via USPS.

Thank you for all you do to support the mission of the March of Dimes. We truly appreciate your effort and support!




Join us at Kankakee, Kankakee!
Join a team or start your own. We look forward to seeing you there!
Kankakee
Run & March for Babies
Other locations: