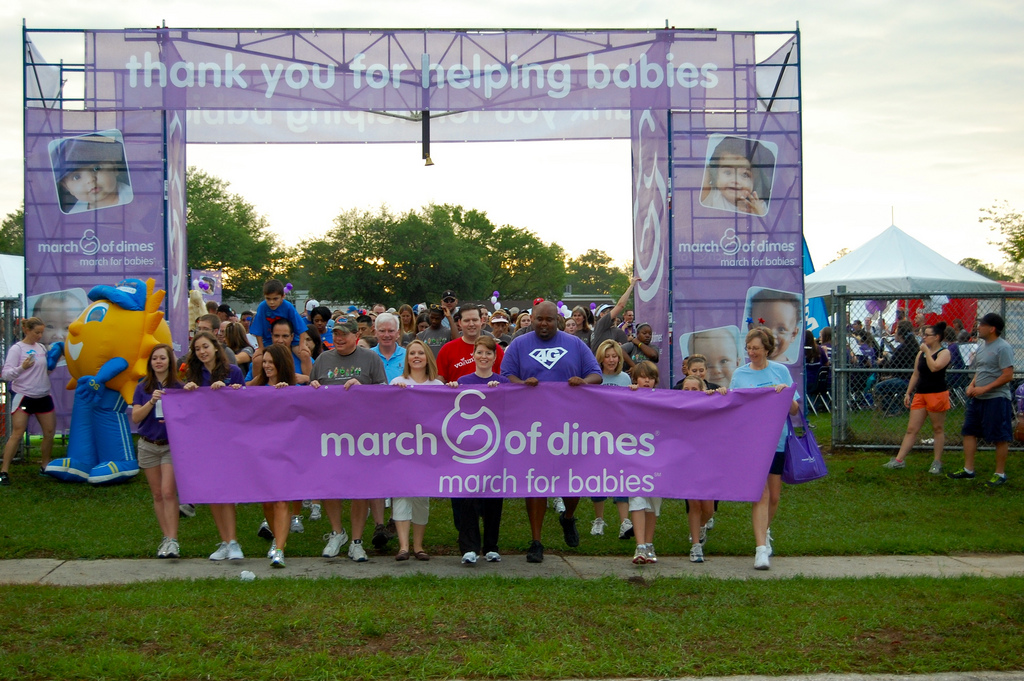 March for Babies - Alachua County 2014

Date:
Time: 8:00AM
Registration Time: 7:00AM
Westwood Middle School
3215 NW 15th Ave
Gainesville, FL 32605

<b>Celebrate healthy babies with Chairs Larry and Gayle Scott by registering for March for Babies and surpassing your March for Babies fundraising goal.</b>

This 8.5 mile street party is a celebration of the lives we are changing through outstanding fundraising efforts in Alachua County. Guaranteed to be a wonderful morning, join us for plenty of food, fun and festivities as we continue the march for stronger, healthier babies.

When you participate in March for Babies, you give hope to the nearly half million babies born too soon each year. The money you raise supports programs in your community that help moms have healthy, full-term pregnancies. And it funds research to find answers to the problems that threaten our babies. We have been walking since 1970 and have raised an incredible $2 billion to benefit all babies.

Registration - 7:00 a.m.
Runners start - 7:55 a.m.
March for Babies Kickoff - 8:00 a.m.
Awards Party - 11:30 a.m.


Join us at Alachua County, Gainesville!
Join a team or start your own. We look forward to seeing you there!
Join us on Saturday, March 22nd at the Westwood Middle School Athletic Field on NW 34th St in Gainesville. <b>For more information, please contact Kyle Croft at kcroft@marchofdimes.com or 352-642-8290
Other locations: