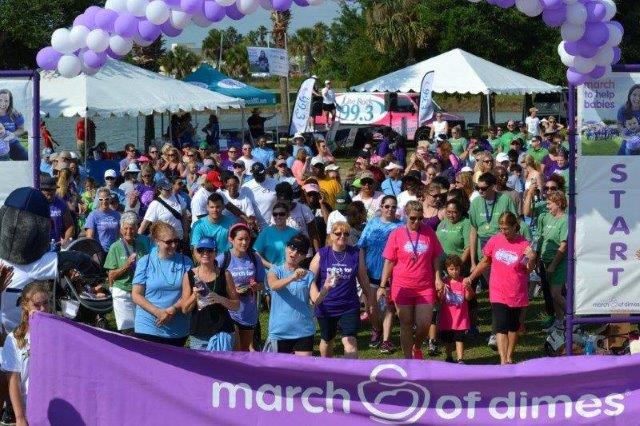 March for Babies - Brevard County 2015

Date:
Time: 10:00AM
Registration Time: 8:30AM
Space Coast Stadium
Stadium Parkway #101
Melbourne, FL 32940

We're getting ready to walk in March for Babies! It promises to be a fun day out with people who share our passion for improving the health of babies. Join family teams, company teams and people walking with friends for a great cause: making a difference for real families right here in our community. Sign up and raise money to help more moms have full-term pregnancies and healthy babies.


Join us at Brevard County, Melbourne!
Join a team or start your own. We look forward to seeing you there!
From the North:
• Take I-95 South to Exit #195 (Rockledge). This exit cloverleafs around to face west.
• At the traffic light, turn left onto Fiske Blvd/Stadium Parkway.

Other locations: