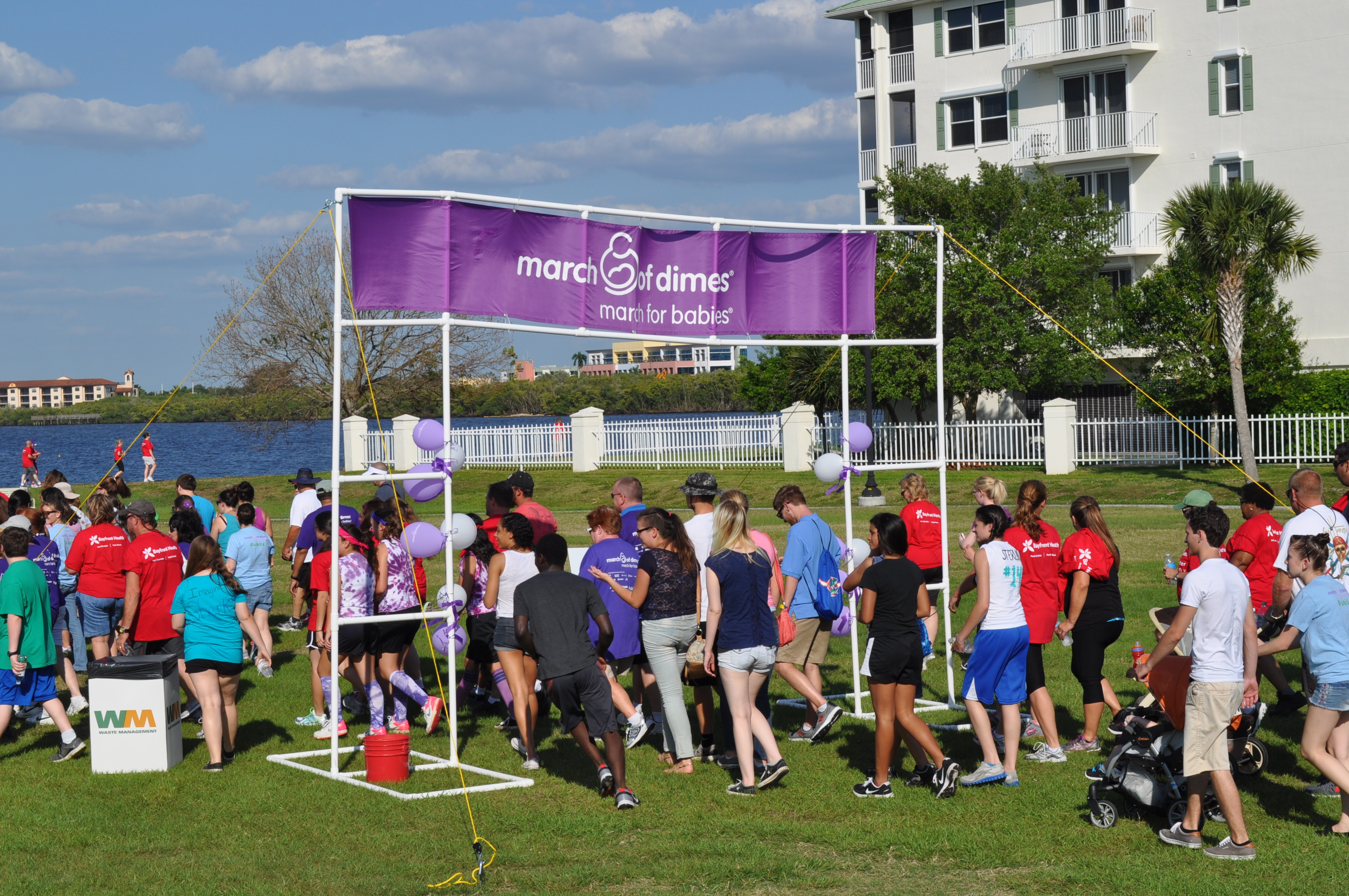 March for Babies - Charlotte County 2015

Date:
Time: 9:00AM
Registration Time: 8:00AM
Laishley Park
100 Nesbit Street
Punta Gorda, FL 33950

We were the first non-profit to start walking and we won't stop until EVERY baby is born healthy and happy!
The March of Dimes strives to improve not only the health of babies, but moms to be. With our ground breaking research, advocacy, education, support and community involvement, the March of Dimes has lowered prematurity rates, provided education to moms and doctors on new research developments, advocated for more and more lifesaving tests to be performed on babies when they are born, implemented NICU support groups in hospitals around the country and so much more.
So join us on April 18th in Laishley Park to help ensure the health or our future generation! For more information about this event and other ways to get involved, please contact Trent Howe, Division Director @ 239-271-2562 or thowe@marchofdimes.org



Join us at Charlotte County, Punta Gorda!
Join a team or start your own. We look forward to seeing you there!
Public parking is available at Laishley Park, with overflow parking available across the street at the Charlotte County Courthouse (Justice Center), located at 350 Marion Ave., Punta Gorda, FL.
Other locations: