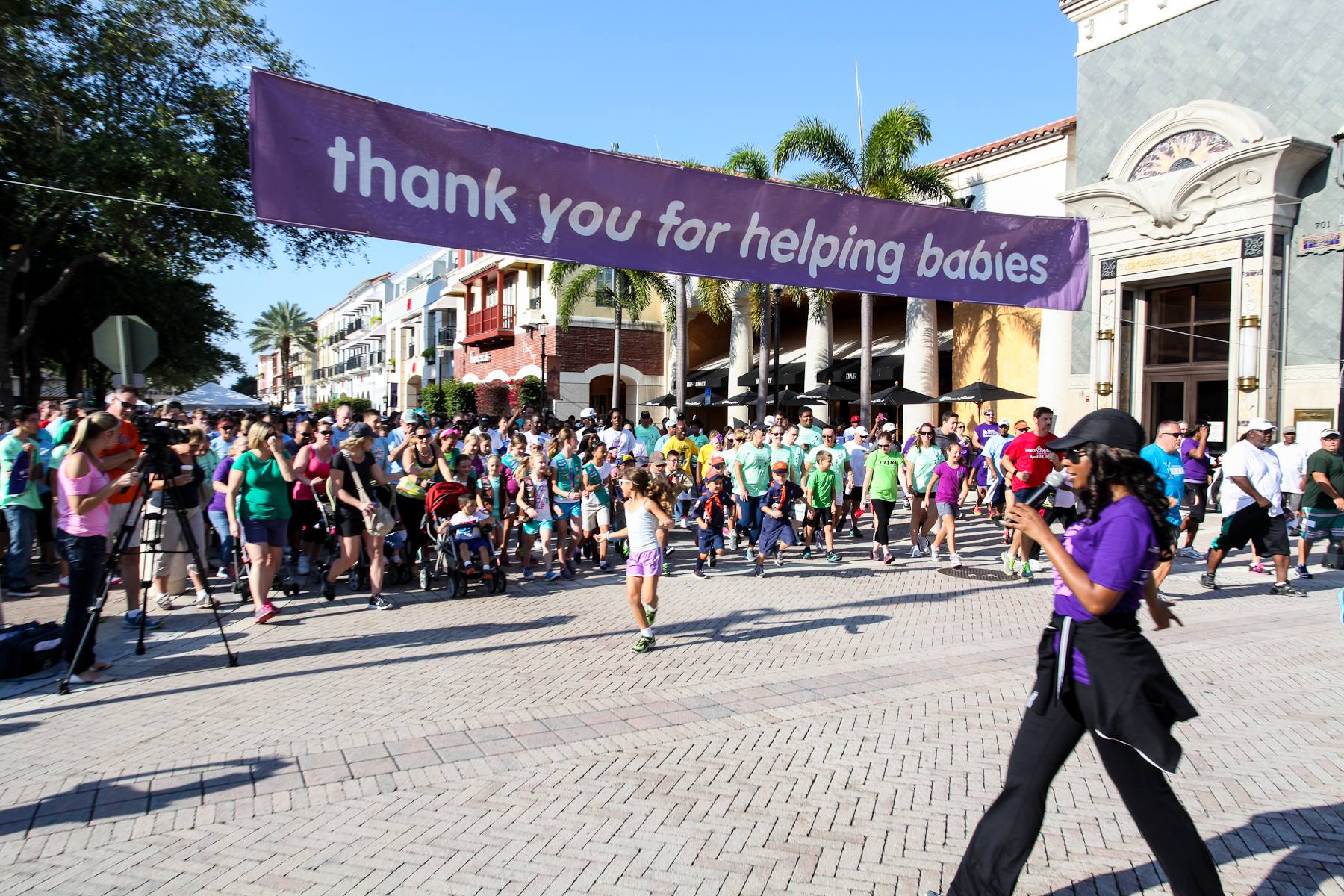 March for Babies - Palm Beach County 2015

Date:
Time: 9:00AM
Registration Time: 7:00AM
City Place
700 S Rosemary Avenue
West Palm Beach, FL 33401

Join us in Palm Beach and set your goals with our new fundraising programs in mind. Raise $200 and become a member of the $200 club to earn a t-shirt, $200 club decal and button. Raise $1000 or more and earn a Circle of Champions t-shirt and button plus a Macy's or Kmart gift card.

We're getting ready to walk in March for Babies! It promises to be a fun day out with people who share our passion for improving the health of babies. There'll be family teams, company teams and people walking with friends - it's a great feeling knowing we're all helping real families right here in our community.

When you participate in March for Babies, you give hope to the nearly half million babies born too soon each year. The money you raise supports programs in your community that help moms have healthy, full-term pregnancies. And it funds research to find answers to the problems that threaten our babies. We have been walking since 1970 and have raised an incredible $2 billion to benefit all babies.