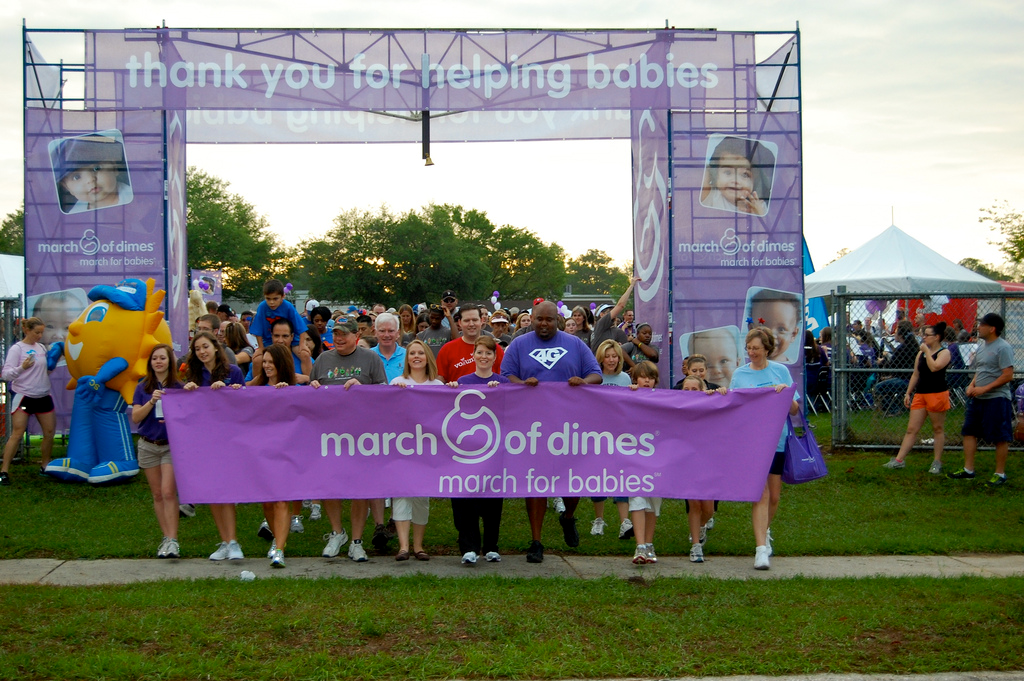 March for Babies - Alachua County 2015

Date:
Time: 8:00AM
Registration Time: 7:00AM
Westwood Middle School
3215 NW 15th Ave
Gainesville, FL 32605

Join us at Westwood Middle School-Entrance off 34th Street for 8.6 mile walk. Runners are welcome. Runners will start at 7:55 and walkers begin at 8:00 a.m.
Plenty of parking available in surrounding church parking lots and surrounding neighborhoods. Parking at Middle school is saved for vendors, volunteers, and official designated parking permits.


Join us at Alachua County, Gainesville!
Join a team or start your own. We look forward to seeing you there!
Join us on Saturday, March 21st at the Westwood Middle School Athletic Field on NW 34th St in Gainesville. <b>For more information, please contact Kasey Bielecki at kbielecki@marchofdimes.org or 352-642-8290
Other locations: