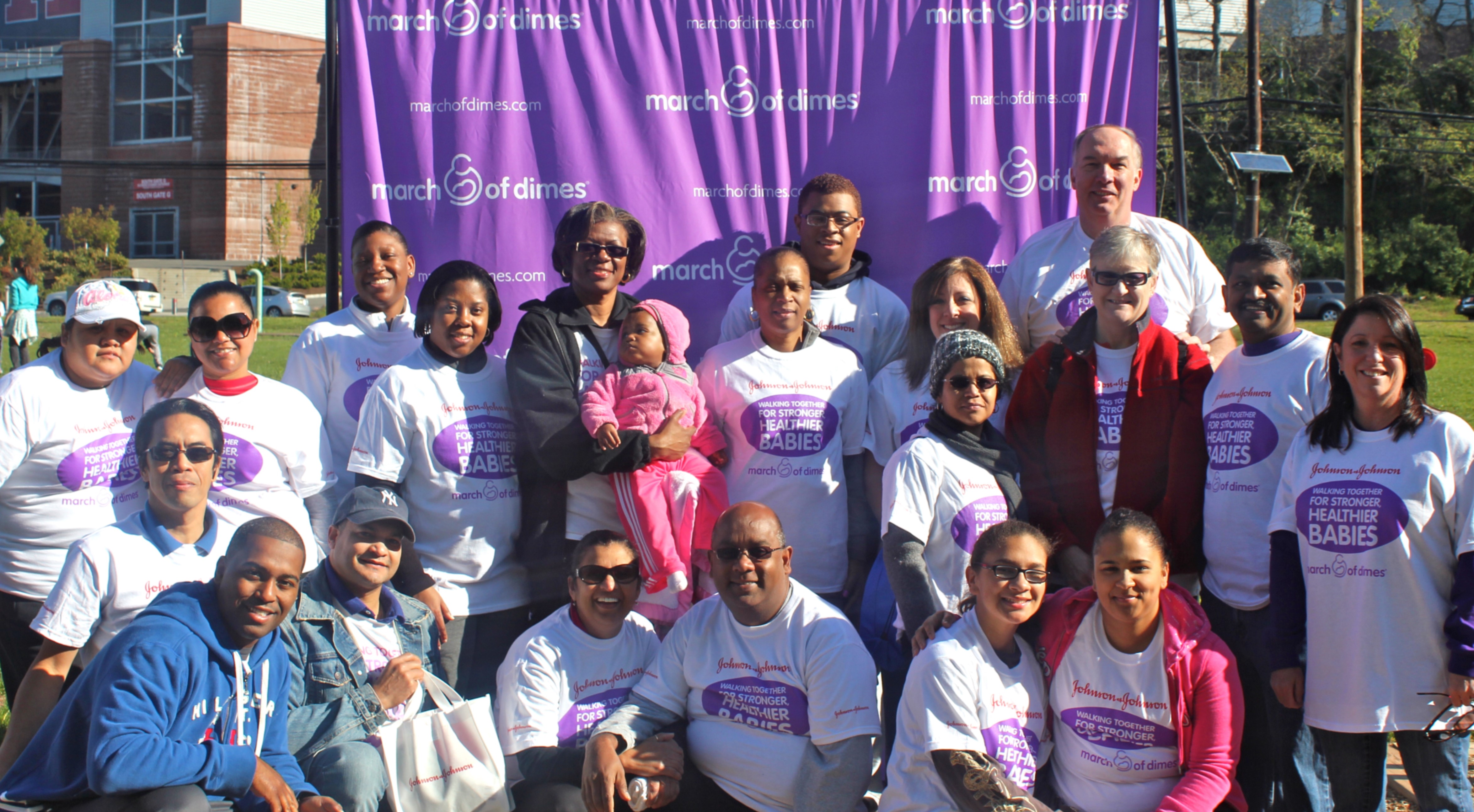 March for Babies - J&J Campus Ring Walks 2014

Date:
Time: 12:15PM
Registration Time: 12:00PM
J&J Campuses
ITS Campuses
Various Locations, NJ 08876

We're getting ready to walk in March for Babies! It promises to be a fun day out with people who share our passion for improving the health of babies. There'll be family teams, company teams and people walking with friends - it's a great feeling knowing we're all helping real families. Join our event and walk with us to raise money for babies right here in our community!


Join us at J&J Campus Ring Walks, Various Locations!
Join a team or start your own. We look forward to seeing you there!
Johnson & Johnson has been a proud partner of the March of Dimes for decades, supporting the mission of improving the health of babies. This year, our team is joining thousands of compassionate teams across the country to support the March of Dimes. On May 12th, ITS locations will be holding walks and activities on their campuses to raise funds and awareness for the March of Dimes. Please check with your site leads for event details for your location.

Won't you please help us in this worthy cause? Join us to help all moms and babies. The money we raise for March of Dimes will help:

...support all-important research offering preventions and solutions for babies born too soon or with birth defects

...educate women on things they can do to increase their chances of having a healthy baby

...provide comfort and information to families with a newborn in intensive care

...push for newborn screening and health insurance for all pregnant women and children.

The mission of March of Dimes is to improve the health of babies by preventing birth defects, premature birth and infant mortality.

Other locations: