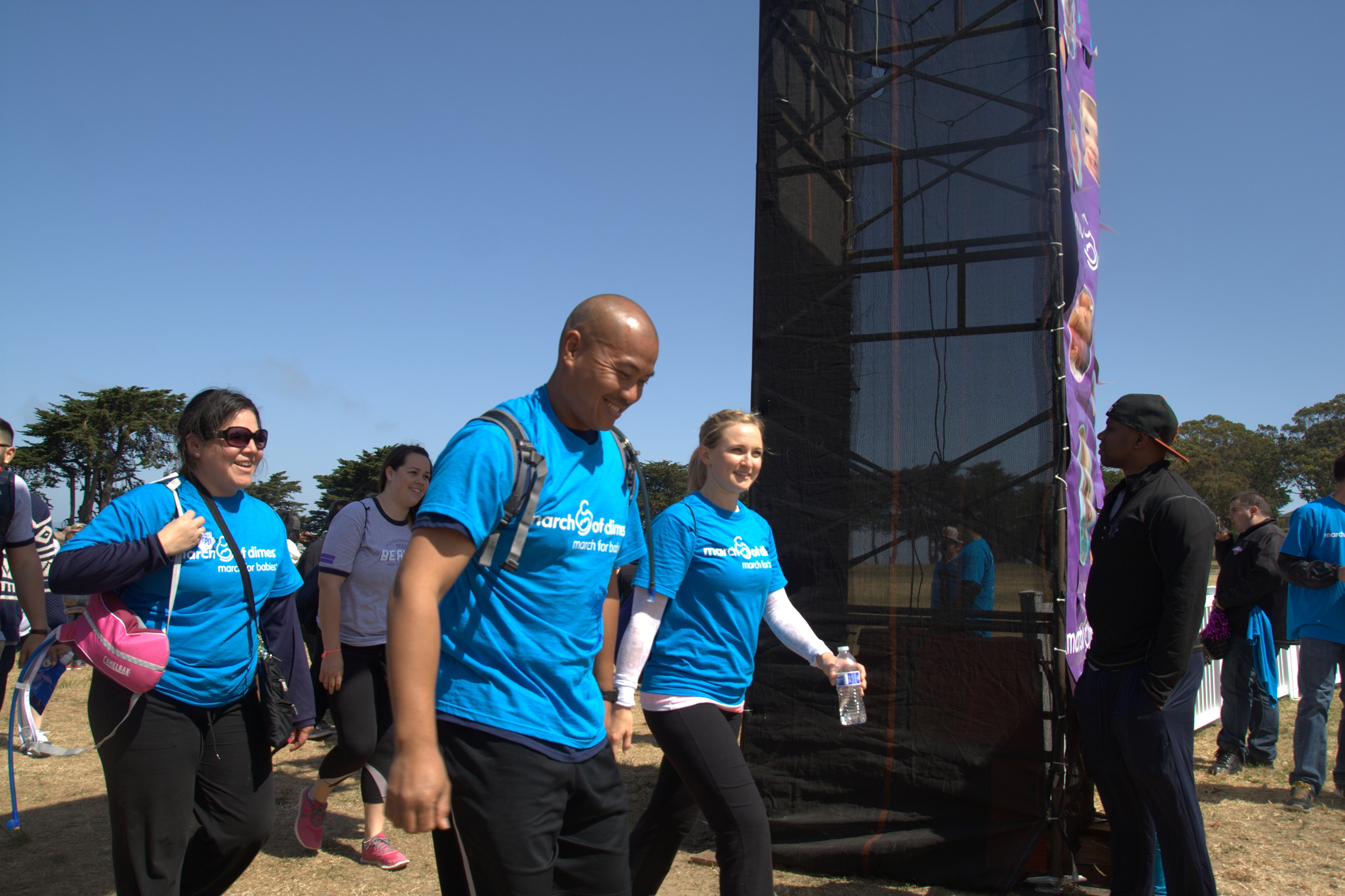 March for Babies - San Francisco 2014

Date:
Time: 9:00AM
Registration Time: 8:00AM
Fort Mason, Great Meadow
2 Marina Blvd
Bay at Franklin
San Francisco, CA 94123

We welcome rain here in drought-stricken California and we will walk rain or shine to honor and celebrate our little ones at March for Babies this weekend.

We're getting ready to walk in March for Babies! It promises to be a fun day out with people who share our passion for improving the health of babies. There'll be family teams, company teams and people walking with friends - it's a great feeling knowing we're all helping real families. Join our event and walk with us to raise money for babies right here in our community!



Join us at San Francisco, San Francisco!
Join a team or start your own. We look forward to seeing you there!
By car from Bay Bridge:
Take I-80 to 101 North. Follow 101 North to the Mission Street exit and take a right. Follow Mission and take a left on Van Ness. Then take a left onto Bay Street. Entrance is at the corner of Bay and Laguna.

By car from Golden Gate Bridge:
Take 101 South and then go east on Marina Boulevard. Take a right on Laguna and a left on Bay.
Entrance is at the corner of Bay and Laguna.

Parking is provided at no charge. Parking is available at Marina Middle School, 3500 Fillmore St, San Francisco, CA 94123. This is just a short walk away from the Great Meadow at Fort Mason!

Pets are allowed.
Other locations: