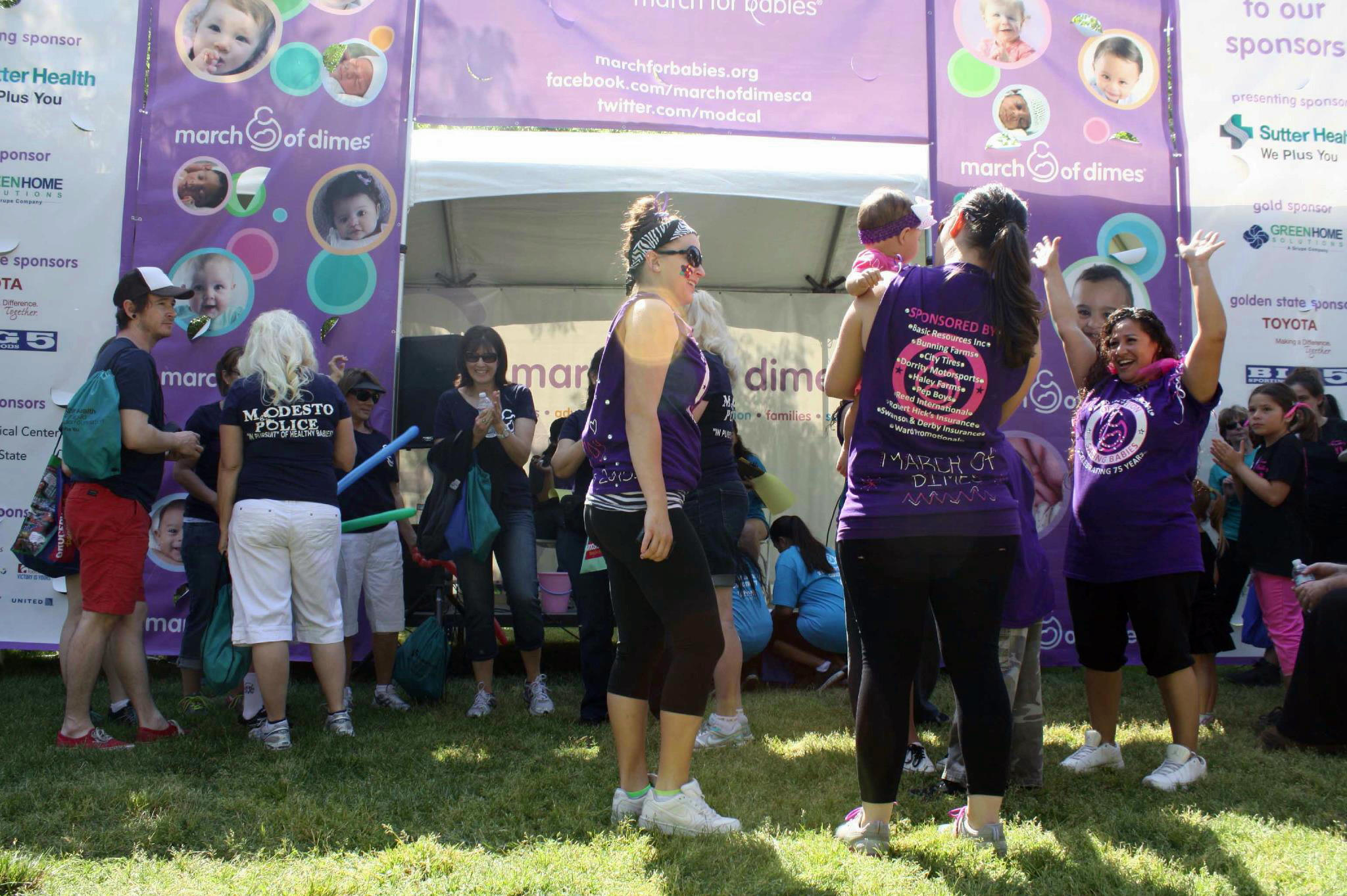 March for Babies - Modesto 2014

Date:
Time: 9:00AM
Registration Time: 8:00AM
Graceada Park
401 Needham St
Modesto, CA 95354

We welcome rain here in drought-stricken California and we will walk rain or shine to honor and celebrate our little ones at March for Babies this weekend.

Welcome to March for Babies Modesto! We meet at Graceada Park located at 401 Needham Street for an inspirational launch by our March for Babies 2014 Chair Daryn Kumar, CEO of Memorial Medical Center! The walk leaves from Graceada Park, goes up the Virginia Corridor, over to College and Orangeburg then back down Virginia and wraps up back at the festival zone where our DJ and volunteers will welcome you. Be sure to vote for your favorite rest stop and enter the annual T-shirt contest!

March for Babies is our biggest fundraising event of the year, the money you raise supports programs in your community that help moms have healthy, full-term pregnancies. And it funds research to find answers to the problems that threaten the health of babies.



Join us at Modesto, Modesto!
Join a team or start your own. We look forward to seeing you there!
From McHenry: Needham runs off of McHenry and Graceada is on the right hand side. It's on the corner of Needham and Park.

Parking is free. It does become congested so be prepared to walk a distance to the park if arriving late.

In general pets are allowed. However, no Pit Bulls of any kind are allowed.
Other locations: